DEVILSTIX

Posts: 39
Joined: Sun Jun 08, 2014 11:36 pm
have 2 let every1 know im a cheese head, Green N Gold till im dead and cold.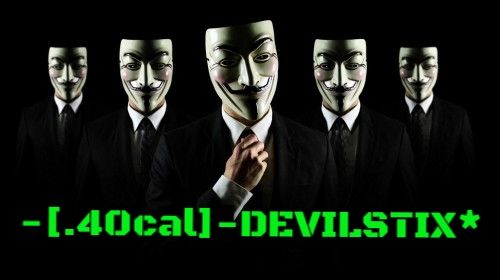 ---
MarioBros

Posts: 3405
Joined: Fri Jul 06, 2012 12:40 am
Location: Tijuana, MX.
I'm not a big follower of football, but I cheer for the Steelers and Chargers.
"Text translated via Google Translate"
---
-=Brock*Samson=-

Posts: 949
Joined: Mon Feb 11, 2013 9:23 pm
I like the Packers...
Unless they are playing against the Lions!
---
Rivelli

Posts: 33
Joined: Mon Dec 01, 2014 5:07 pm
Da Bears are my team. But the Packers have always been my second choice. After seeing them play the Pats this week, I really think they can go all the way!

btw - My favorite color is green, which is why I think I subconsciously chose the Packs as my second favorite team. I was born in Chicago, so Da Bears!
---
Venom

Site Admin
Posts: 2728
Joined: Sat Oct 18, 2008 11:54 am
Location: Las Vegas, NV
I have Aaron Rodgers as my QB for my 14 team keepers FF league. Some how I traded for Eddie Lacy as well ... But I won't be keeping Lacy after this season. I already have Arian Foster
I have Morgan Burnette as a DB too .. I guess this year I'm a Packers fan. Usually it's the team that covers the spread that week
-[.40 cal ]- tomwzhere ***: lol imma be webcamming with charlie so he will see if i put it right
Ven: sounds sexual
---
Fishmonk

Posts: 431
Joined: Wed Oct 10, 2012 5:47 pm
Location: Connecticut
nuff said
Show me a man with a tattoo and I'll show you a man with an interesting past. ~Jack London
---
tr3v360

Posts: 439
Joined: Wed Jul 23, 2014 2:30 pm
Location: nj
MarioBros wrote:I'm not a big follower of football, but I cheer for the Steelers and Chargers.
hell yeah mang im a stealers fan born and raised!.. fam comes from butler pa..my fav is the bus have all his cards signed
---
bluefire672

Posts: 251
Joined: Tue Apr 15, 2014 5:37 pm
+1 trev and me brothers our dad is a butler born Steelers fan he molded us too be the same.
---