Its Japanese ( 真貴 ) it means "precious" and that she is
Love her <3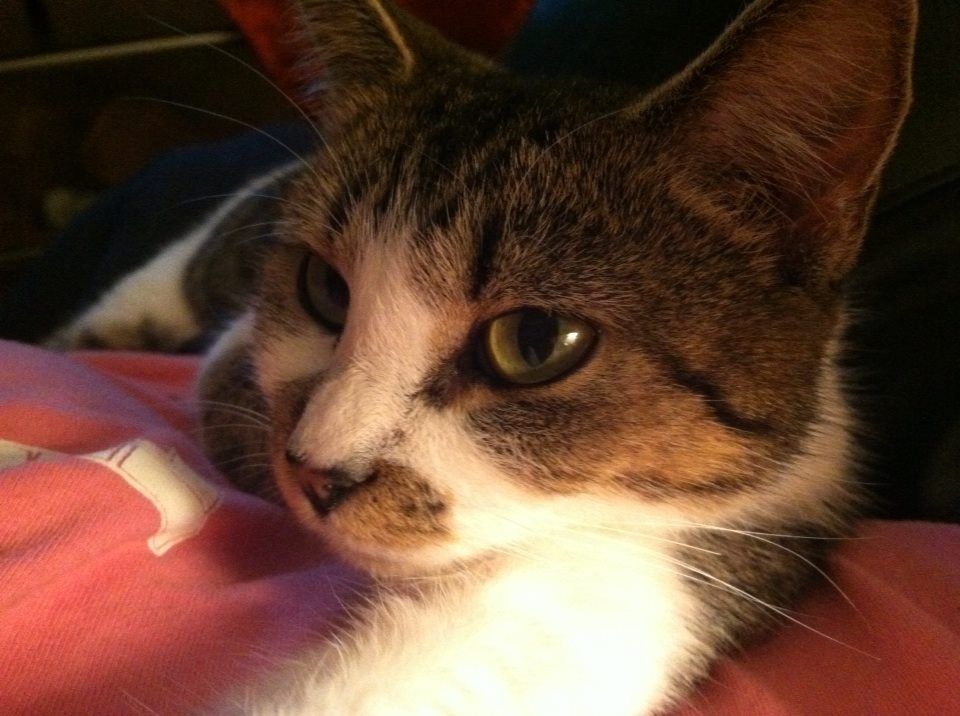 ---
Posts: 1113
Joined: Sat Sep 07, 2013 11:17 pm
Location: Port Angeles, Washington
So as I see the picture of a cute cat, my dog Charley decided to smell the monitor.. I had to clean off a nose-print. Thank you Maki.
---
Posts: 2372
Joined: Thu Nov 12, 2009 8:10 pm
Location: Anahiem
Contact:
OMG what a cute kitty. The name totally fits the cat. My Toyger would love to play with her.
---
very cute
---
Users browsing this forum: No registered users and 2 guests